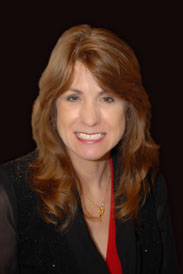 Dr. Susan Simpson, D.H.S. is a clinical sexologist, sex educator and life coach, specializing in sex therapy and intimacy coaching. She received her Doctorate in Human Sexuality from San Francisco's Institute for Advanced Study of Human Sexuality and has had a private practice as an intimacy coach and sex educator in Phoenix, AZ for over a decade. She is a member of AASECT (American Association of Sex Educators, Counselors and Therapists).
Dr. Susan's unique coaching style integrates complementary healing paradigms from many diverse traditions, including Western sex therapy, hypnosis, NLP (neuro-linguistic programming), Tantra, Taoism and
Native American shamanism.
Dr. Susan is also a long-time media professional -- columnist, video producer and public speaker -- who especially enjoys presenting "Ask the Sex Therapist" talks for private groups and gatherings.
PHONE DR. SUSAN AT 602-918-0220 TO SCHEDULE A CONSULTATION